STREET CASTING
We know, find and select on any field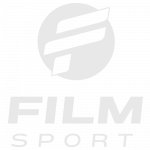 Sportspeople to perform in front of the camera
We love to start working from the basics. We get on the street, jump into the field and know a large number of sports clubs and facilities within several disciplines and categories. This allows us to be in touch with all kinds of sports profiles and to expand our database on a daily basis.
Our experience in street casting allows us to offer the best support service for brands, advertisers, casting management and production. What is more, if a specific sports profile is not included in our database, we will find it.
 Cycling, football, swimming, martial arts, basketball, skateboarding, freeriding, boxing, fitness, athletics … Tell us what kind of profile you are looking for, and we will help you get it. Rest assured, we will ADAPT AS MUCH AS POSSIBLE TO YOUR REQUIREMENTS AND NEEDS.